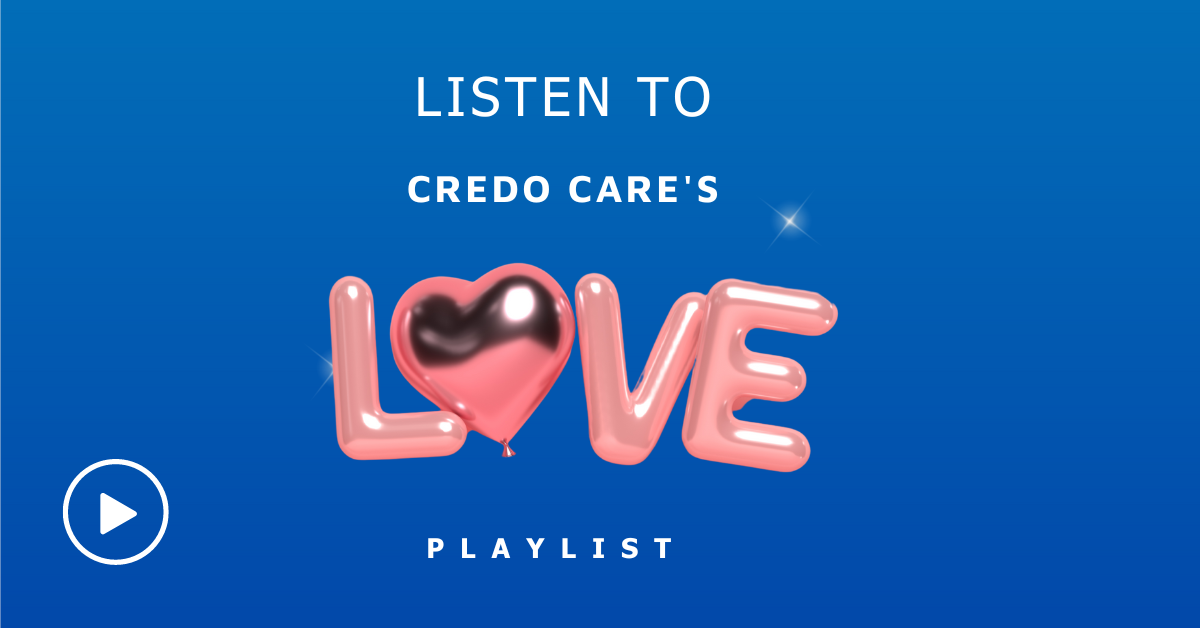 Listen to Credo Care's 'Love' Playlist
With February being a month of romance, listen to Credo Care's Love playlist.
For those celebrating Valentine's Day, we asked for song suggestions on the theme of 'love'.
We received a fantastic response, resulting in a huge playlist covering many genres. As eclectic a mix as ever, this playlists contains anything from ballads, to hit movie classics, a few old school disco favourites and even a couple of dance tracks!
Our monthly playlists are collaborative, with song choices suggested by our wonderful staff, foster families and support workers.
A summary of the songs featured on this playlist include:
What is Love – 7" Mix – Haddaway
True Love – Bing Crosby & Grace Kelly
Tainted Love – Soft Cell
What's Love Got to Do with It – Tina Turner
We Found Love – Rihanna & Calvin Harris
You Cant Hurry Love – Phill Collins
Listen here: https://open.spotify.com/playlist/0eXnTn99P9oJw8xksvR5SP
We hope you enjoy listening to Credo Care's 'Love' Playlist and please do feel free to share it.
You can find our previous playlists by visiting our 'News and Updates' section or by checking out our social medial profiles.
Stay tuned for next month's playlist.