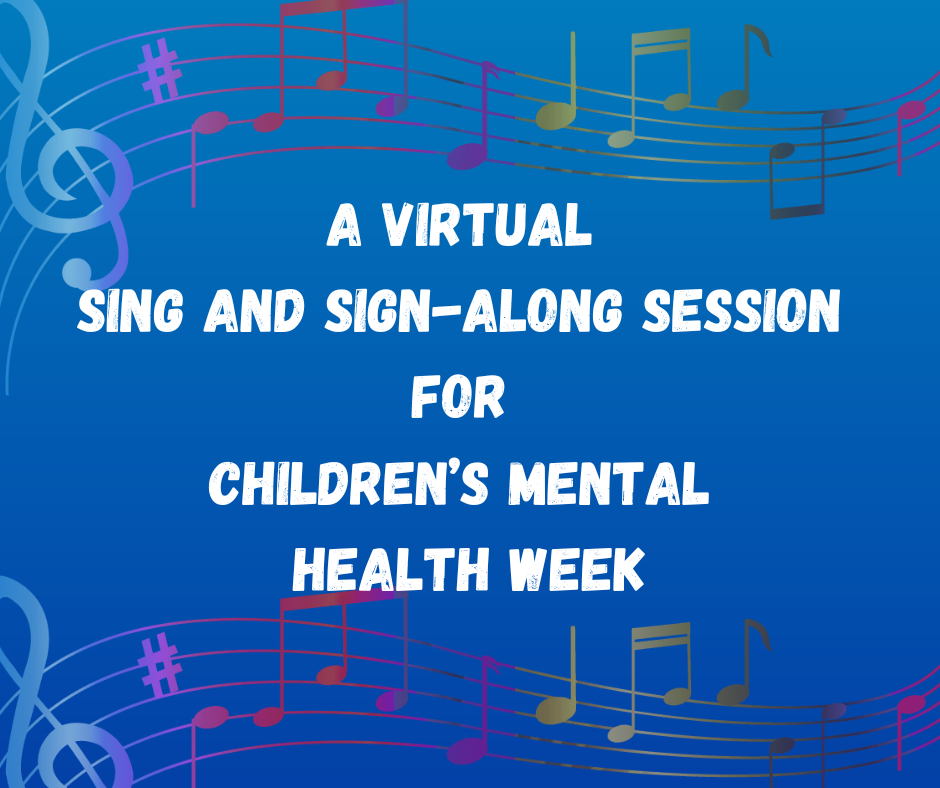 A Virtual Sing and Sign-along Session 
To acknowledge Children's Mental Health Week 2023 and the theme of 'Let's Connect', we teamed up with Choir Master Carly to hold a virtual sing and sign-along session.  Children, foster carers, families and staff across all regions of Credo came together to learn a version of S-Club 7's hit 'Reach for the stars'.
Carly got everyone singing and signing from the start with the 'Hello song'. This introduction was followed by the 'Birthday song' where we waved, danced or moved if our birthday month was mentioned. Similarly with the 'Rainbow' song, those wearing colours of the rainbow joined in using a movement when their colour was called out. The group sang and performed the actions to 'Baby shark', 'The wheels on the bus' and a Disney medley before moving onto 'Reach for the stars'.
The session ended with everyone sharing their favourite 'happy songs' which included: 
'Revolting children' from Matilda
 'If you're happy and you know it'
'You are my sunshine'
'Happy' by Pharrell Williams
We loved seeing so many of our amazing children and families getting involved, smiling and having fun.
You can find out more about Children's Mental Health Week here; https://www.childrensmentalhealthweek.org.uk/
To see our other news and updates visit Credo Care's News and Updates